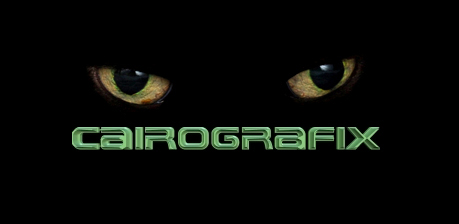 Welcome to CairoGrafix Studios.
Cairografix was originally conceived in 1999 by founder Marc Benoit. The concept
at the time was really quite simple - create unique graphic art while using original
photography for local musical artists. Since 1999, Cairografix has become a coalition
of photographers and graphic artists working in an ever changing market. We are
always looking for fresh ideas and new talent to join our collaborative team.



Some of the services we offer.
Photo reconstruction is a manual process where we can
reconstruct missing parts of photos by adding or cleaning
up particular areas.
Publicity shot for Tegancat Music
Using state of the art Nikon scanners, we are capable of
removing dust and scratches from film and negatives. In
the following photo, the detail of the wood is intact
while the dust and scratches are cleanly removed. Note
the detail in the bottom photo.
Color restoration of old slides and film. The following
slide was shot in 1962. Color restoration was applied to
the process of scanning. The "Spaceman" in the photo recalls
that the colors restored are very close to what he remembers
them to be. Note that dust and scratches were alse removed.

CREATED WITH